Susan Nittrouer, Ph.D.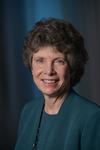 Professor, Speech Development Lab, UF
Affiliation:
Professor and Chair
Department of Speech, Language, and Hearing Sciences
University of Florida
1225 Center Drive, Room 2147
PO Box 100174
Gainesville, FL 32610
Background:
My work focuses on how children learn language, with an emphasis on the acquisition of sensitivity to phonological structure. I am also interested in the factors that underlie any disruption in children's abilities to learn language, especially hearing loss and dyslexia. A primary hypothesis being examined is that suprathreshold and complex auditory functions may be responsible for some of these disruptions.  CV
Representative Publications:
Nittrouer, S. & Lowenstein, J.H. (2013). Perceptual organization of speech signals by children with and without dyslexia. Research in Developmental Disabilies, 34, 2304-2325.
Nittrouer, S., Sansom, E., Low, K. Rice, C., & Caldwell-Tarr, A. (2014). Language structures used by kindergartners with cochlear implants: Relationship to phonological awareness, lexical knowledge and hearing loss. Ear and Hearing 35, 506-518.
Nittrouer, S., Lowenstein, J. H., & Holloman, C. (2016). Early predictors of phonological and morphosyntactic skills in second graders with cochlear implants.Research in Developmental Disabilies, 55, 143-160.
Nittrouer, S., Caldwell-Tarr, A., Low, K. E., & Lowenstein, J. H. (2017). Verbal working memory in children with cochlear implants.Journal of Speech Language and Hearing Research, 60, 3342-3364.
Nittrouer, S., Krieg, L. M., & Lowenstein, J. H. (in press). Speech Recognition in Noise by Children with and without Dyslexia: How is it Related to Reading? Research in Developmental Disabilities.