Annual Appeal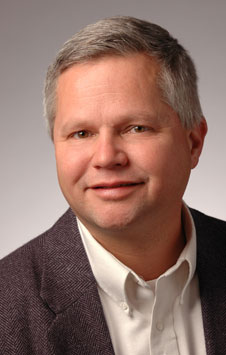 Dear friends and colleagues of Haskins Laboratories,
I am happy to report that 2019 continued our recent expansion in the size of our Haskins community, with a talented group of postdoctoral fellows and young scientists bringing new ideas and approaches to ongoing projects in language development, reading, and sensorimotor organization of language.  Our researchers have continued to produce cutting-edge discoveries on how infants acquire language, the genetic, brain, and cognitive bases of typical and atypical speech and reading development, and how treatment with evidence-based instruction programs improve outcomes in children struggling with oral and written language skills.  I invite you to take a look at the Haskins Communiqué (our new newsletter is available at https://haskinslabs.org/newsletter) and other elements on the Haskins website to get a sampling of our most recent highlights.
Haskins has always been a uniquely international community; an important organizing principle for a lab that cares about the biology of human language in all its variations. On this theme, we recently founded a joint developmental neuroscience lab with the National Taiwan Normal University.  This lab will be dedicated to research on brain and language as well as on clinical studies of language and reading disorders.  We are grateful to Dr. Ovid Tzeng and Dr. Daisy Hung, longstanding Haskins colleagues for making this happen.
The Haskins Global Literacy Hub continues its development with cognitive neuroscience research, starting this year in under-resourced areas in Mexico, Argentina and Brazil focusing on improving language and literacy outcomes in children.  Last year I mentioned how we were also establishing a new kind of dynamic partnership for researchers and educators at two leading schools for children with language-based learning disabilities (The AIM Academy in Philadelphia and the Windward School in New York). This ambitious project began by installing state-of-the-art cognitive neuroscience research labs at these schools which will allow frequent longitudinal measurement of language and reading development as children progress through these innovative programs. Under Dr. Nicole Landi's direction, we have now collected extensive brain and cognitive data on a large group of children at each school and we are gaining important insights into individual differences in core learning profiles in this complex population. Please look for updates on all this on the Global Literacy Hub webpage. (http://haskinsglobal.org/)
Last year I also mentioned another new initiative (led by Dr. Vincent Gracco with funding from the Oberkotter Foundation) to examine brain and cognitive factors in language and literacy development in young children who have received Cochlear Implants.  This remains an important and poorly understood population and there are many outstanding questions about why responses to implantation can be highly variable and also how we can improve language and literacy outcomes in this population. To date, Dr. Gracco and his team, working with colleagues in New Haven and Oklahoma City, have tested a large group of implanted children between the ages of 7 and 14 and with Near Infrared Spectroscopy (fNIRS).  These studies are examining brain measures of visual, auditory and language processing in relation to individual differences in oral and written language skills. This work has already identified important differences in the neural markers for visual, auditory and audiovisual performance associated with early implantation and with improved foundational reading skills and reading comprehension. With these brain markers now identified, this group will next examine early brain development for language starting at the time of implantation (usually 12 months of age).  By following these toddlers as they mature the study will yield new discoveries on the reasons for variable efficacy of cochlear implants in children and how early language-stimulation programs might improve outcomes for all of these kids. Moreover, continuing on our international theme, this team will be collaborating with colleagues at Beijing Normal University and the National Children's Hospital in Beijing on a comparable deafness and cochlear implant longitudinal study in Mandarin Chinese. 
I am also thrilled to announce that Dr. Richard Aslin and Dr. David Lewkowicz have now established a new Haskins Baby Lab (named the Language Learning and Multi-sensory Brain Lab).  Combining a talented research team with strong collaborators from the Yale Child Study Center, this lab is pushing the envelope to explore the neurobiological and cognitive foundations of language acquisition in infants and toddlers. Illustrative of the exciting research they conduct, a recent publication by Aslin's team used fNIRS to examine brain activation in infants and showed that the frontal lobe of 6-month-old infants rapidly learns about expected sound patterns.  Not only does the frontal lobe learn about the repetition of a single sound, but also about the repetition of highly variable groups of sounds.  These results show that the infant brain is tracking sound patterns, which is crucial for learning which sounds are relevant in their native language and how those sounds are organized into words. Work like this sets the foundation for many other Haskins projects, both basic and clinical, and reflects our commitment to developmental neuroscience from the earliest developmental stages.
Synergistic relationships across such a wide range of disciplines and among researchers from over 25 countries is what makes Haskins Laboratories so unique and special. Please also know that a growing number of donors are choosing to make planned gifts that ensure the future of Haskins Laboratories for years to come.  While some donors want to provide support for a specific program or research, others believe that Haskins should have the flexibility to develop research in response to emerging opportunities.  If any option of planned giving is of interest to you, we would be pleased to discuss this further (https://haskinslabs.org/giving-haskins).
In closing, I ask for your generous support in helping us foster the next generation of program development here at Haskins Laboratories.  With new grants and new people in place we are excited about the science that will be done in the coming year!
Sincerely,

Ken Pugh, Ph.D.
President and Director of Research
Go to Donations Page