HTI 2018
Approaching Apraxia: Current Perspectives on Assessment and Treatment of Childhood Apraxia
Friday, March 16th from 9am-3:30pm
IFE Auditorium at 300 George Street, New Haven, CT
Distinguished Speakers:
Jonathan Preston, Ph.D.,CCC-SLP, Syracuse University
Julie Case, MA, MA, CCC-SLP, New York University
---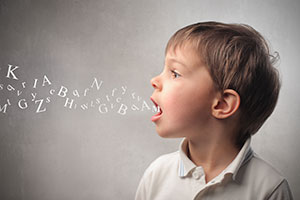 Join Haskins Labs and leading researchers in the field of Childhood Apraxia of Speech (CAS) for a 1-day conference and opportunity to attend a separate small group training on Ultrasound biofeedback, a new and revolutionary method for speech remediation.
For further information and registration, contact Annie Stutzman at Haskins Laboratories.
Conference Registration
"Approaching Apraxia: Current Perspectives on Assessment and Treatment of Childhood Apraxia" takes place on Friday, March 16th, from 9:00am until 3:30pm, in the IFE Auditorium at 300 George Street, New Haven, CT. See Directions and Parking Information
The program is offered for .5 ASHA CEUs (Intermediate Level, Professional Area).
Several registration options are available:
| | |
| --- | --- |
| Attending Conference | $130 |
| Attending Conference with ASHA CEU | $175 |
| Attending Conference and Workshop** | $200 |
| Attending Conference and Workshop with ASHA CEU | $250 |
| Student* | $15 |
* Must provide .pdf of current semester enrollment/credits
**Workshop sign-up dates and options will be sent out to interested individuals.
To register, please complete the registration form below. Registration fees may be paid via check or the paypal form that follows.
Payment Options
Payments can be made via:
Personal check (Checks made payable to Haskins Laboratories, sent to: HTI c/o Haskins Laboratories 300 George Street, Suite 900 New Haven, CT 06511.)
Paypal
CAS Snapshot:
In order to speak, messages are sent from your brain to your mouth, which tell your muscles and mouth move in a particular manner. For a child with apraxia of speech, the messages do not get through correctly. CAS is a motor speech disorder that makes it hard for children to speak. Though it might be referred to as "developmental", it is not something a child will outgrow. They will need treatment to improve and progress.
Not all children with CAS are the same.
Some signs of CAS
Long pauses between sounds s/he says.

Problems imitating what others say. Even then, when he does imitate, the words will sound better than words he produces on his/her own.

Difficulty moving smoothly from one sound, syllable or word to another

Groping movements with the jaw, lips or tongue to make the correct movement for speech sounds

Vowel distortions, such as attempting to use the correct vowel, but saying it incorrectly

Using the wrong stress in a word, such as pronouncing "banana" as "

BUH-nan-uh

" instead of "

buh-NAN-uh

"

Using equal emphasis on all syllables, such as saying "

BUH-NAN-UH

"
Early Signs of

CAS
Reduced amount of babbling or vocal sounds from ages 7 to 12 months old

Speaking first words late (after ages 12 to 18 months old)

Using a limited number of consonants and vowels

Difficulty eating
Goals of the 1-day Conference:
Participants will be able to:
List the primary features of CAS as defined by ASHA (2007)
Describe methods for the assessment of motor planning and programming skills
Differentiate between motor learning and performance during acquisition
Describe two practice and two feedback factors that facilitate motor learning
Explain how motor learning principles are implemented within Dynamic Temporal and Tactile cueing, ReST, or ultrasound biofeedback