Benjamin Powers, DBA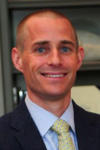 Director of the Haskins Global Literacy Hub, Haskins Laboratories and Head of School, The Southport School
The Southport School, Southport CT
Academic Positions with Affiliations:
Headmaster of The Southport School, Southport, CT
Affiliated Research Scientist at Haskins Laboratories, New Haven, CT
Research Affiliate to the Research FERE Chair at Grenoble Ecole de Management, Grenoble, France
Co-Director of the Academic Center for Excellence at TDF, New Bedford, MA
Education:
BA, Russian Studies, La Salle University, 1999

Executive MBA, Rochester Institute of Technology, 2011

Doctorate in Business Administration (DBA), Grenoble

Ecole

de Management, 

2017 "A Study of the Relationship among Personal-Level Variables, 

Entrepreneurial Self-Efficacy, and Entrepreneurial Intention: The Case of 

Male and Female Adolescents with Dyslexia"
Bio:
Benjamin Powers, DBA is a researcher, practitioner, and advocate who works 
with students with dyslexia and ADHD. After completing a BA in Russian, he 
studied Language Education at
IUB
, earned an Executive MBA from RIT, and 
then fused his interests in entrepreneurship and dyslexia by completing a 
Doctorate in Business Administration at GEM. His research focused on self- 
esteem and self-efficacy perceptions of adolescents with LD/ADHD to 
understand the impact on social-emotional well-being. His research interests also
includes developing collaborative, community-based, and scalable 
implementation models for effective literacy instruction, especially across 
LD/ADHD, bilingual,
bidialectical
, and low-SES communities.
Representative Publications:
Powers B., Le Loarne S., 2017. Self-esteem, entrepreneurial self-efficacy 

perceptions & entrepreneurial intention - the case of dyslexic 

adolescents, 2017 Babson College Entrepreneurship Research Conference 

(

BCERC

), Babson, Oklahoma City, United States of America.

Powers B., Le Loarne S., 2017. What comes after the lemonade stand? 

Fuelling self-efficacy and intentions in our next generation

of

entrepreneurs

, The Conversation: Online.

Le Loarne S., Powers B., 2017. Et si la réussite entrepreneuriale était une affaire de… génétique ?, The Conversation: Online.