Memory and Reading Study (Ages 10 - 12 and 16-24)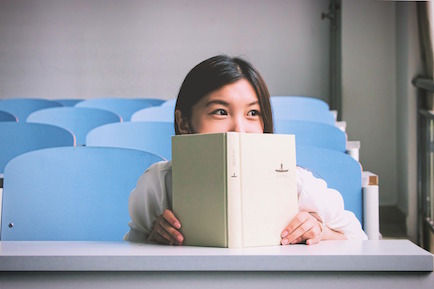 Join our investigation of the memory processes that support reading comprehension. All reading levels are needed for a study investigating the neural bases of adult reading performance. We are seeking young adults (ages 16 - 24) to participate in this study.
Participants will read single words, single sentences, and/or connected narratives.
Participants in this study will also complete a series of cognitive assessments, including several memory- and language-related tasks.
All testing is noninvasive and can include eye tracking, EEG, and/or fMRI sessions.
Participants earn $20/hour for behavioral, eye tracking and EEG sessions; participants earn $60 for an fMRI session.
Day, evening, and/or weekend appointments are available.
Testing will be completed in two to three visits.
Participants are reimbursed for parking and travel expenses.
Written material of varying length and complexity will be used in conjunction with a variety of noninvasive techniques (e.g., eye tracking, EEG, fMRI) to assess whether, when, and how adult readers retrieve information from long-term memory during text processing and comprehension. This study has important implications for assessing the sources of reading comprehension difficulties, and for improving the outcomes of reading instruction.
For further information, we can be reached at 203-865-6163, ext. 355. In addition, we can be reached via email at adultreadingstudy@gmail.com. 
To sign up for a study, please fill out the  Study Participant  form