Haskins Training Institute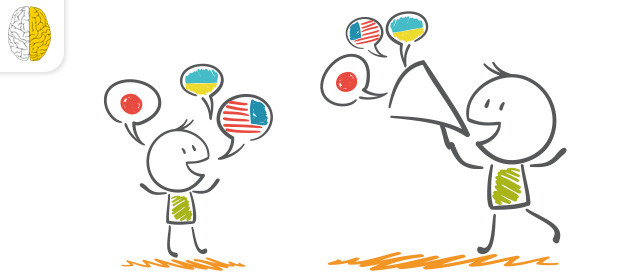 Haskins Training Institute was formed in 2011 to provide direct educational opportunities in the areas of language and literacy for educators, parents, scientists, clinicians, and students at all post-secondary levels. For decades, Haskins Laboratories has been at the forefront of scientific investigation in the areas of speech perception, speech production, and reading, as well as language disabilities, including speech-sound disorders and dyslexia. HTI serves to communicate this knowledge to the public through an array of seminars, small conferences, and intern and training positions.
Upcoming Events
HTI Conference Registration
Lost in Translation: Myths & Progress in Bilingual Education
January 27, 2017 
8am-4pm 
(Light Breakfast and Lunch included)
300 George Street, IFE Auditorium
New Haven, CT
---
Presenters and Panel members include:
Fred Genesee, McGill University
Elizabeth Howard, University of Connecticut
Denise Klein, McGill University
Helen Koulidobrova, Central Connecticut State University
Marina Pérez, Massachusetts Association of Bilingual Education
Attendance Fee - $120 (Includes Certificate of Participation, light breakfast, and lunch.)
Group discounts available: 5 attendees for the price of 4. (5 people for $480).
If you are registering five attendees for the group rate (including yourself), fill in all names and email addresses. Submitting the form will take you to Paypal to complete your transaction using your Paypal account or a credit card.
Students: Please contact Annie Stutzman (anne.stutzman@yale.edu)
Personal Checks may be made out to Haskins Laboratories and sent to:
Joseph Cardone 
Haskins Labratories
300 George Street, Suite 900 
New Haven, CT 06511
Any other questions, please contact Email Annie Stutzman.