Annual Appeal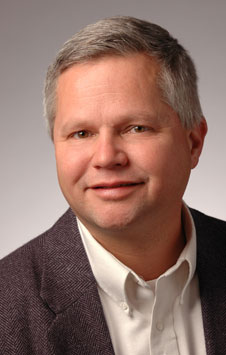 Dear friends and colleagues of Haskins Laboratories,
It has been a busy and productive year for Haskins research. Important and exciting new discoveries have been made this year on the cognitive and neurobiological bases of speech, language, reading and remediation of disabilities in these domains. Not only has the size and scope of Haskins Laboratories increased in the last several years, thanks to the talent and innovation of our scientists, so too has the size of our research community. Also our international collaborations have grown in order to better understand language universals; currently conducting studies in over 12 countries!
Our NIH and NSF funded research continues to explore new and exciting ways to make use of state of the art methods from psychology, neuroscience, genetics, and computational modeling to better understand how people communicate across cultures and languages and why some find this difficult. To highlight a few of our recent research findings: 1) a large Haskins multi-site study (published in PNAS) examined the brain basis of speech and reading in four languages (Chinese, English, Spanish, and Hebrew) revealing how even diverse writing systems engage common neural mechanisms; 2) a longitudinal study examining gene-brain-cognitive pathways associated with risk for dyslexia in young children found that successful reading outcomes depend on critical reorganization of brain regions for speech, and; 3) new research demonstrating that simultaneous acquisition of two languages in early life has profound and positive impact on neural structure and function later in life. These are but a few highlights; exciting progress in speech processing, sensorimotor plasticity, and reading comprehension has been made and these studies can also be accessed on the website.
We continue to focus on translational themes, the linking of research to practice. As noted last year, we hosted a Global Summit with representatives from many countries in which we focused on professional development for early childhood specialists from diverse cultures, training opportunities for scientists and clinicians from these regional communities with the latest tools and techniques, new research studies on early language and cognitive development in diverse high risk environments, and the utility of technology to support early childhood numeracy and literacy training for children living in poverty in developing worlds. Since then we have begun to host visiting scholars and students from several participant countries to engage in field research on early language development for at risk children in Latin America. The Haskins Training Institute continues to provide professional development training for teachers and clinicians focused on transferring the science of speech, language and reading development and disorders into best-practices for treatment.
As I mentioned last year, we are still in a time of diminishing federal funding for science in the United States (and the forecast is not terribly positive for the coming years) which is why I am asking for your generous support in helping us to foster the next generation of groundbreaking studies here at Haskins Laboratories. Just as we hope to give back to the community at large with our work in the fields of reading, language, speech, and the brain, we hope that you will take some time to consider what a difference your donation would make. This year, among other priorities, as an outgrowth of the Global Summit meeting we are targeting continued implementation of the visiting scholar/student training program for people from under-resourced regions, and also seek support for field research examining neurocognitive risk for children in these environments.
Please also know that a growing number of donors are choosing to make planned gifts that ensure the future of Haskins Laboratories for years to come. While some donors want to provide support for particular programs & research, others believe that Haskins should have the flexibility to develop research in response to emerging opportunities. If this option of planned giving is of interest, we would be pleased to discuss this option with you.
I thank you in advance for your continued interest and support!
Sincerely,

Ken Pugh, Ph.D.
President and Director of Research
Go to Donations Page