Eric Vatikiotis-Bateson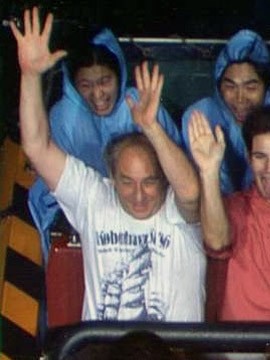 March 17, 1952 - May 31, 2017
Professor and Canada Research Chair in Linguistics and Cognitive Science in the Department of Linguistics at the University of British Colombia.
It is with heavy hearts that we share the sad news that our friend and colleague, Dr. Eric Allen Vatikiotis-Bateson, passed away on May 30th, 2017. As a teacher, researcher, writer, lab director, collaborator, administrator, supervisor, and mentor, he has deeply influenced all of our lives in many ways. Our department has lost a dear member and the field has lost a giant; he will be missed tremendously. Our thoughts and condolences are with all those who mourn him and especially his family at this difficult time. The BC and UBC flags (at the North Plaza of the Old SUB) will be lowered on Friday, June 2, 2017 in his memory.
"Eric Vatikiotis-Bateson's research used cutting-edge and innovative signal processing techniques to examine the organization and structure of communication systems, particularly spoken language and music. In recent years he focused on the dynamics of coordination within an individual and across individuals in spoken language interaction and musical performances. His work on the visual dynamics of spoken language and speech articulation were landmarks in the field."
You are invited to share your memories here.