Edward Ray Wiley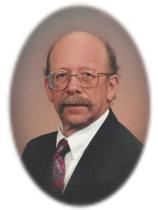 March 16, 1941 - January 22, 2010
Edward R. Wiley, the former Chief Engineer at Haskins Laboratories, passed away at the age of 68 following an extended illness. He was a resident of Blairsville, Georgia where he retired in 1996.
Ed Wiley was born on March 16, 1941 in Ellenville, NY, the son of the late John and Rachel Wiley. Edward was a Life Scout. He graduated from Fallsburg Central High School in 1948 and graduated from Franklin Pierce College in New Hampshire with a degree in economics. He served four years in the United States Air Force. He worked with Honeywell Inc. for several years. Edward joined Haskins Laboratories in 1970 where he designed special purpose machines in the study of artificial speech. He retired from Haskins in 1996.
While living in Connecticut he was a member of the Litchfield, CT Fire Company and an EMT in the Lithfield (sic) CT Volunteer Ambulance Corp for 25 years. He was a member of the Litchfield United Methodist Church serving on many committees over a 25 year period. He moved to Blairsville in 1995 and became a member of the Blairsville Fire Company station #4. Edward was a member of the Blairsville First United Methodist church where he served on the Finance Committee.
Ed was a friend and colleague to many of us and a strong presence at Haskins for many years. He will be greatly missed. We extend our condolences to his family and friends.