Examinations of Spoken and Written Comprehension Processes (13-18)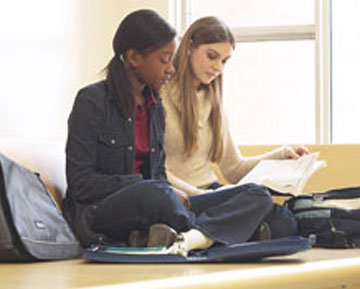 The purpose of this study is to examine how teenagers with comprehension difficulties perceive, process, and produce language, relative to their peers without comprehension difficulties. Adolescents of all reading levels and backgrounds may be eligible to participate in the study.
Participants in this study will complete a preliminary battery of behavioral assessments of reading and language.
In further sessions, participants will read or hear single words, single sentences, and/or connected narratives.
All testing is noninvasive and can include eye tracking, EEG, and/or fMRI sessions.
Participants are compensated $75 for behavioral testing, $20/hr for EEG, eye-tracking, and prosody sessions, and up to $60 for fMRI sessions.
Participants can earn an additional $75 bonus after completing 4 or more experiments.
Day, evening, and/or weekend appointments are available.
Testing will be completed over several visits with a flexible time frame.
Participants are reimbursed for parking and travel expenses.
Anyone interested in participation or more study information, please call 865-6163 ext. 305.  To sign up for a study, please fill out the  Study Participant  form.