Yi-Hui Hung, Ph.D.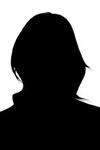 300 George Street, Suite 900, New Haven, CT 06511-6624
Education:
---
PhD (Neuroscience), National Yang-Ming University, Taiwan, 2014
Research interests:
---
I investigated the functional role of Chinese orthographic structure in character recognition and its psychological and neural underpinnings (via MEG) in my doctoral dissertation. I also study the domain generality of syntactic building mechanisms for numerical and linguistic materials across Chinese and French speakers (via fMRI). Currently, I focused on establishing predictors of functional connectivity in the brain on individual differences in reading and listening comprehension. 
Representative Publications
---
Hung, Y.-H., Pallier, C., Dehaene, S., Lai, M., Chang, A. Y.-C., Tzeng, O. J.-L., Wu, D. H., (2015). Neural correlates of merging number words in Chinese and French speakers. NeuroImage, 122, 33-43.
Hung, Y.-H., Hung, D. L., Tzeng, O. J. L., & Wu, D. H. (2014). Tracking the temporal
dynamics of the processing of phonetic and semantic radicals in Chinese character recognition by MEG. Journal of Neurolinguistics, 29, 42-65.
Hung, Y.-H., Hung, D. L., Tzeng, O. J. L., & Wu, D. H. (2008). Flexible spatial mapping of different notations of numbers in Chinese readers. Cognition, 106(3), 1441-1450.
Supported Grant:
---
NIH Grant RO1 HD-065794 - Neurobiological Predictors of Spoken and Written Language Learning (K. Pugh, PI/A182)