Stephen Frost, Ph.D.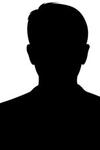 Rsrch Scientist Haskins Lab
300 George St 9th Fl, New Haven, CT 06511-6624
Education
B.A., College of the Holy Cross, (Psychology and Spanish), 1992
M.A., University of Connecticut, (Experimental Psychology), 1997
Ph.D., University of Connecticut, (Experimental Psychology), 2001
Research Interests
My research focuses on a language and reading development in typically developing children and adolescents across a wide variety of languages and populations with neurodevelopmental disorders such as dyslexia.
Much of this research combines behavioral measures with functional and structural brain imaging methodologies such a MRI, EEG, and MEG to map the brain regions engaged for reading and how they modulate with learning, experience, and (dis)abiity. This work continues to refine the understanding of the topology of the reading network and its modulation with experience and the critical link to natural (spoken) language for the development of reading skill (Frost et al., 2009; Preston et al., 2015). Lastly, this research has also has explored links between genetic profiles, neurochemical expression, and biological influences on reading to gain insight into the underlying etiology of typical and atypical language and reading processes.
Representative Publications
Frost, S.J., Mencl, W.E., Sandak, R., Moore, D.L., Rueckl, J.G., Katz, L., Fulbright, R.K., & Pugh, K.R. (2005). A functional magnetic resonance imaging study of the tradeoff between semantics and phonology in reading aloud. NeuroReport, 16, 621-624.
Frost, S.J., Landi, N., Mencl, W.E., Sandak, R. Fulbright, R.K., Jacobsen, L., Grigorenko, E., Constable, R.T., & Pugh, K. (2009). Phonological awareness predicts cortical activation patterns for print and speech. Annals of Dyslexia, 59, 78-97. PMC2720826
Wheat, K., Cornelissen, P., Frost, S.J., & Hansen, P. (2010). During visual word recognition, phonology is accessed within 100 ms and may be mediated by a speech production code: Evidence from magnetoencephalography. Journal of Neuroscience, 30(15), 5229-5233. PMCID: PMC3419470.
Pugh, K.R., Frost, S.J., Rothman, D.L., Mason, G.M., Del Tufo, S., Molfese, P.J., Mencl, W.E., Grigorenko, E., Landi, N., Preston, J.L., Jacobsen, L., Hoeft, F., Seidenberg, M., & Fulbright, R.K., (2014). Glutamate and choline levels predict individual differences in reading ability in emergent readers. Journal of Neuroscience, 34, 4082-4089. 
Rueckl, J.G., Paz-Alonso, P.M., Molfese, P.J., Kuo, W.-J., Bick, A., Frost, S.J., et al. (2015). Universal brain signature of proficient reading: Evidence from four contrasting languages. Proceedings of the National Academy of Sciences, 201509321. http://doi.org/10.1073/pnas.1509321112
Supported Grants 
NIH/NICHD R01 HD 067364 (Pugh)
Neurocognitive determinants of second language literacy development in adolescents
This project examines how differences in language characteristics, in conjunction with neurocognitive individual differences, shape the trajectory of acquiring literacy skills in a new language and how those skills, in turn, impact native language performance.
Role: Investigator
NIH/NICHD R01 HD 065794
Neurobiological predictors of spoken and written language learning
The project uses multiple neuroimaging methods to test predictive models of individual differences in learning and consolidation of novel spoken and written words with the overarching goal to develop causal models of the ways in which functional and structural factors might act to impede language and reading-related skill acquisition in RD.
Role: Investigator
NIH/NICHD P01 HD 001994 (Rueckl)
The Nature and Acquisition of the Speech Code and Reading
To better understand the reading process by 1) examining the relation of reading to spoken language and 2) examining the relation between cognitive performance and brain organization.
Role: Investigator and Administrative Core Leader
NIH/NICHD R01 HD 073288 (Van Dyke)
Retrieval Interference in Skilled and Unskilled Reading Comprehension
Goals: This research will integrate findings from distinct research communities (memory, adult sentence and discourse processing, and reading disability) towards the creation of a novel approach for understanding poor comprehension. The project is built around an architectural framework that emphasizes memory retrieval as the mechanism connecting word-reading skills and higher-level integrative skills.
Role: Investigator