Doug Honorof, Ph.D.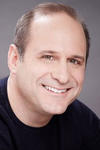 Dialogue x Dialect Coach, Director, Script Consultant
Yale University/Yale School of Drama
Yale-trained dialogue and dialect coach, director and producer: film, television, streaming media, commercials, v/o. Special interests in improv, comedy and multi-lingual projects. Stage director with focus on early English plays. Also act, produce, write and direct photography.
Publications
Broadcast and e-Media Coachin gand other contemporary issues in professional and speech training presented by the Voice and Speech Review
A peer-reviewed essay introducing recent developments in phonetics to fellow dialect coaches.