Dave Kush, Ph.D.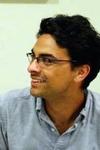 300 George Street, Suite 900, New Haven, CT 06511-6624
Education
2008–2013 - PhD, University of Maryland, College Park,
cLinguistics
& Psycholinguistics
Certificate in Neuro- and Cognitive Science
2003–2007  - B.A., University of Michigan, Ann Arbor, Linguistics.
Summa Cum Laude
Representative Publications
Kush, Dave, Johns Clinton & Van Dyke, Julie (2015) Identifying the role of phonology in sentence-level reading. Journal of Memory and Language, 79-80, 18-29.
Kush, Dave & Phillips, Colin (2014). Local anaphor licensing in an SOV language: implications for retrieval strategies. Frontiers in Psychology, November 2014, Vol. 5, Article 1252.
Download my CV [pdf]