Clinton Johns, Ph.D.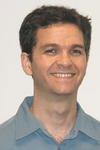 300 George Street, Suite 900, New Haven, CT 06511-6624
Senior Scientist, Haskins Laboratories
I investigate the relations between readers' cognitive abilities and both the processes supporting and the products of reading comprehension. I am particularly interested in the ways by which readers' more general cognitive systems - including memory, executive function, and reasoning - interact with language-specific skills and processes. Consequently, my published work addresses a wide range of linguistic phenomena, including the phonological, syntactic, semantic, and higher-level interpretive processes (e.g., establishing referential relations and generating inferences). I conduct my research using a variety of experimental techniques, including eye tracking, speed-accuracy tradeoff modeling, electroencephalography (EEG/ERP), and magnetic resonance imaging (MRI).
I am the co-editor of the Cognitive Science of Language section of the online journal Language and Linguistics Compass. In addition, I serve on the editorial board of the Journal of Experimental Psychology: General.
Education
Ph.D., Experimental Psychology, University of California, Davis, 2009

M.A., Experimental Psychology, University of California, Davis, 2006

B.A., Psychology, University of California, Berkeley, 1994
Funded Research Projects
Investigator, Retrieval Interference in skilled and unskilled reading comprehension (NIH/NICHD R01 HD073288)
Investigator, Nature and acquisition of the speech code and reading (NIH/NICHD P01 HD001994)
Investigator, Individual differences in learning potential for language and literacy (NIH/NICHD R01 HD071998)
Investigator, Neural basis of text processing in Specific Reading Comprehension Deficit (University of Connecticut, Research Excellence Program)
Postdoctoral Fellow (Haskins Laboratories), Individual differences in memory storage and retrieval during reading comprehension (NIH/NICHD R21 HD058944)
Past Appointments
Adjunct Professor, Department of Psychology, Southern Connecticut State University
Adjunct Professor, Department of Psychological Sciences, University of Connecticut
COMMUNITY OUTREACH
I am happy to talk with educators, or anyone else, about what we do. If you would like to learn more about our work, please contact me. I am available to make a presentation to your group, to arrange a tour of Haskins Labs, or just to chat about language, cognitive science or research. I can also be found on:
ResearchGate:
                  ORCID:
orcid.org/0000-0003-0593-7508    
LinkedIn: Clinton L. Johns                             Twitter: Follow @DrClintonJohns
Representative Publications
Johns, C.L., Kush, D., Campanelli, L., Landi, N., & Van Dyke, J.A. (submitted). Individual differences in combinatorial semantic processing: Skilled comprehension facilitates complement coercion during sentence comprehension. Submitted to Journal of Experimental Psychology: Learning, Memory, and Cognition. DOI: 10.31219/osf.io/zn2mf   [PsyArXiv Pre-print]
Kush, D., Johns, C.L., & Van Dyke, J.A. (2018). Prominence-sensitive pronoun resolution: New evidence from the Speed-Accuracy Tradeoff procedure. Journal of Experimental Psychology: Learning, Memory, and Cognition. DOI: http://dx.doi.org/10.1037/xlm0000646  [Haskins Archive PDF]
Johns, C.L., Jahn, A.A., Jones, H.R., Kush, D., Molfese, P.J., Van Dyke, J.A., Magnuson, J.S., Tabor, W., Mencl, W.E., Shankweiler, D.P., & Braze, D. (2018). Individual differences in decoding skill, print exposure, and cortical structure in young adults. Language, Cognition, and Neuroscience. DOI: 10.1080/23273798.2018.1476727  [Haskins Archive PDF]
Kukona, A., Braze, D., Johns, C.L., Mencl, W.E., Van Dyke, J.A., Magnuson, J.S., … & Tabor, W. (2016). The real-time prediction and inhibition of linguistic outcomes: Effects of language and literacy skill. Acta Psychologica, 171, 72-84. DOI: 10.1016/j.actpsy.2016.09.009  [Haskins Archive PDF] [PubMed HTML]
Braze, D., Katz, L., Magnuson, J.S., Mencl, W.E., Tabor, W., Van Dyke, J.A., Gong, T., Johns, C.L., & Shankweiler, D.P. (2016). Vocabulary does not complicate the simple view of reading. Reading and Writing, 29(3), 1-17. DOI: 10.1007/s11145-015-9608-6  [Haskins Archive PDF] [PubMed HTML]
Johns, C.L., Matsuki, K., & Van Dyke, J.A. (2015). Poor readers' retrieval mechanism: efficient access is not dependent on reading skill. Frontiers in Psychology, 6: 1552. DOI: 10.3389/fpsyg.2015.01552  [Haskins Archive PDF] [PubMed HTML]
Kush, D., Johns, C.L., & Van Dyke, J.A. (2015). Identifying the role of phonology in sentence-level reading. Journal of Memory and Language, 79, 18-29. DOI: 10.1016/j.jml.2014.11.001  [Haskins Archive PDF] [PubMed HTML]
Van Dyke, J.A., Johns, C.L., & Kukona, A. (2014). Low working memory capacity is only spuriously related to poor reading comprehension. Cognition, 131, 373-403. DOI: 10.1016/j.cognition.2014.01.007  [Haskins Archive PDF] [PubMed HTML]
Johns, C.L., Gordon, P.C., Long, D.L. & Swaab, T.Y. (2014). Memory availability and referential access. Language, Cognition, and Neuroscience, 29(1), 60-87. DOI: 10.1080/01690965.2012.733014  [PubMed HTML]
Long, D.L., Johns, C.L., & Jonathan, E. (2012).  A memory-retrieval view of discourse representation: The recollection and familiarity of text ideas. Language and Cognitive Processes, 27(6), 821-843. DOI: 10.1080/01690965.2011.587992 [Haskins Archive PDF] [PubMed HTML]