Anne Stutzman, M.S.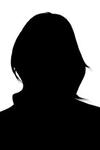 Coordinator of Educational Outreach
300 George Street, Suite 900, New Haven, CT 06511-6624
Education
Masters of Science, Southern Connecticut State University, Special Education
Bachelors of Science, New York University, Elementary and Special Education
Annie started at Haskins Laboratories as the pioneer SCSU intern. After receiving her Masters, she became a Special Education/ELL teacher in Florida. Annie later returned to Haskins as a research assistant for Ken Pugh's studies. Soon after, she became the Research Coordinator for the Yale Reading Center (Housed within Haskins Laboratories).
Annie was appointed the Coordinator for Educational Outreach in 2013. Her goal is to build relationships with schools to facilitate a strong exchange of research and application to ensure that the work done at Haskins Labs, as well as other research institutions, is accessible to professionals in the field and that there is a constant open dialogue of what works, what helps, and what we need more of.
If you work in the education field, are a parent, or are simply interested in learning more about the work we do at Haskins, please feel free to contact Annie. (See Contact Info)
Research Interests
Behavioral testing & assessment, reading acquisition & remediation, second-language learning, global literacy and development programs in developing countries and other at-risk areas, conference (and party) planning.
Current Projects
Haskins Global Summit: http://www.haskins.yale.edu/hgs/
Haskins Training Institute: http://www.haskins.yale.edu/hti/